Home Equity Loans
Our REAP Loan is a Line of Credit Loan, secured by your home or cabin, allowing you to use the equity you have built up to purchase the things you want; a new car, home remodeling, or helping your child with college expenses. You need to check with your tax advisor to determine if the interest is tax deductible. Our REAP loans offer no annual fee, no advance fee and low closing costs.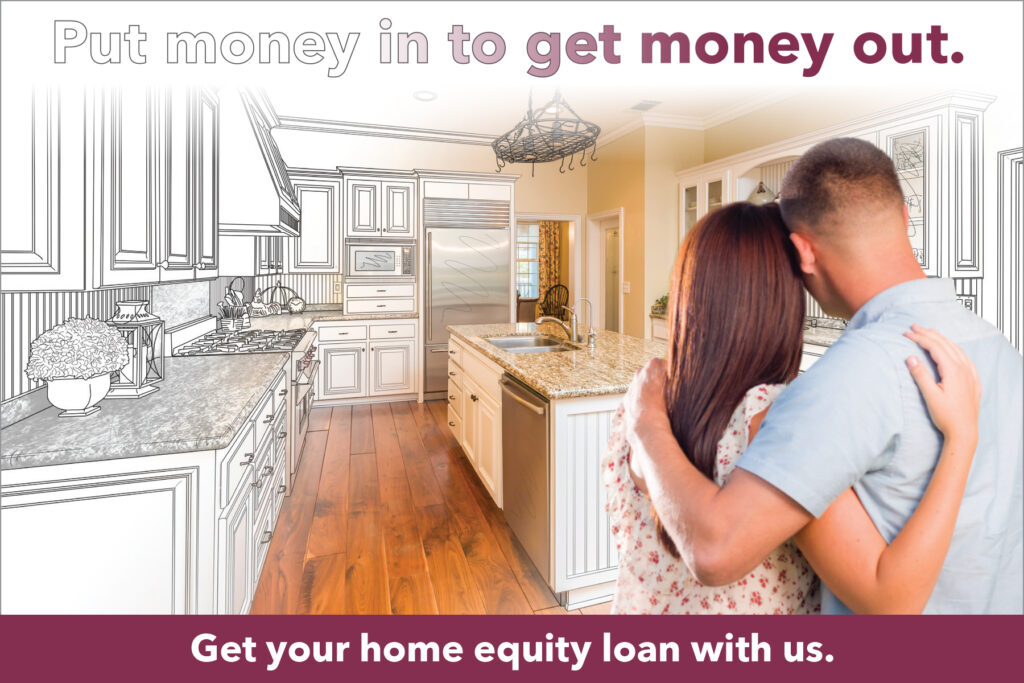 Accessing your REAP Loan is easy…
Ask a teller for an advance
Call Hal, our 24-hour telephone teller, and request a transfer from your REAP loan to your checking or savings with ICU
Visit the ICU Internet Branch to make an advance, transfer money from the REAP Loan to your checking or savings account at ICU or request a check be sent to you.
Write a personal check from your ICU checking account, that is tied to the same account number as your REAP Loan.
Write a REAP Loan check.
View Home Equity Loan Rates
Questions? Stop in or Call:
Spooner Office: (715) 635-8273 ext. 3 or 1-800-645-9391 ext. 3

Dale Gottschalk (MLO# 617356), Brenda DeWitt (MLO# 763753)

Grantsburg Office: (715) 463-5515 or 1-866-836-4533 Jackie Finch (MLO# 764388)
Superior Office: (715) 392-4524 or 1-844-679-1049 Deborah Dalbec (MLO# 131862)
Not a member? Join ICU today by completing the membership application (membership eligibility required).
A REAP loan has a variable rate based on an index. The interest rate changes annually. The maximum and minimum rates that may be imposed are determined, based on account disclosures, at the time of closing. Credit standards apply. The actual terms of the REAP plan, may include minimum, fixed, transaction or activity based fees and charges. The plan may also include minimum transaction amounts and payments.
Other types of Home Equity Loans are available. Call for Details!