Christmas Club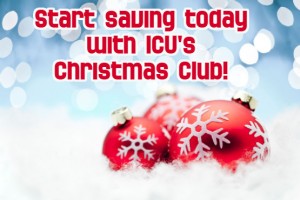 A special purpose account to provide a worry free Christmas. Open an account with as little as $5.00. Determine how much you want to spend at Christmas time. Then during the year, make deposits to meet your goal. To earn dividends you must maintain a $25.00 balance. Dividends are calculated daily, compounded, and paid monthly. Christmas Club checks are sent out November 1st of each year.
For additional important information, check our Statement Savings Accounts Rate and Fee Schedule for Truth in Savings information and the Membership and Account Agreement for other terms and conditions.
View Christmas Club Share Dividend Rates
Rates are subject to change at any time without notice.