MasterMoney

® 

Debit Card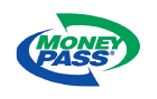 The MasterMoney® Debit Card allows you to make purchases just about anywhere: stores, gas stations, or anywhere MasterCard® is accepted. It is a convenient way to access the money in your checking account. No more worrying about "out of town checks."
When you use the MasterMoney® Debit Card, money is automatically deducted from your checking account. This is why it is sometimes called a "check card." Unlike a credit card, you won't have to pay high interest rates on purchases and you won't have to mail out monthly payments.
The MasterMoney® Debit Card may also be used at any Automated Teller Machine (ATM) with the PULSE®, ELAN® or CIRRUS® logo to inquiry about balances, withdraw cash, or make transfers, 24 hours a day, 7 days a week. Balances obtained via the check card network may sometimes not have your up-to-the-minute balance.
You have access to over 24,000 surcharge-free MoneyPass® ATMs nationwide! When you use your card at any of the conveniently located MoneyPass® ATMs, you won't be charged an ATM surcharge fee. You don't need to sign up to receive this access – you already have it. Simply use the online locator MoneyPass® to find a MoneyPass® ATM and you're on your way to saving at the ATM. Download the MoneyPass® App to your smart phone or tablet to easily find surcharge-free ATMs while you are traveling. There's no need to carry excess cash around when you can use MoneyPass® ATM surcharge-free!
If you use an ATM not operated by MoneyPass®, you may be charged a fee by the ATM operator and by any national, regional or local network processing the transaction (and you may be charged a fee for a balance inquiry even it you do not complete a fund transfer). The ATM surcharge will be debited from your account if you elect to complete the transaction or continue with the balance inquiry.
MasterMoney® Debit Card Fees
$10.00 replacement fee for a lost or damaged card
$10.00 fee to order new card within 6 months of closing a card (not due to fraud, compromise, loss or theft)
$20.00 replacement fee due to member providing card or account information to a phishing scam or giving the card or card number to non-owners of accounts
Pin reset fee: 1st one is free, then $3.00 each time thereafter
$2.00 monthly fee (if the card has less than 4 transactions per month)
$5.00 fee to close card because member no longer wants an authorized charge to continue to clear their account
 $5.00 per month if an individual member has more than one card per account suffix (Examples of suffixes: 1, 37, 62, 88, etc.) – i.e. Member has 2 debit cards in their name for the same checking account
Service fees may apply from ATM owners; to avoid surcharge fees, use MoneyPass® ATMs
Fees effective as of 8-15-2021
This information may have changed after that date. To find out what may have changed contact us at 715-635-8273 or 1-800-645-9391.
MasterCard®SecureCode™ gives you added security for your online purchases. At the end of each online purchase you sign a receipt with your private SecureCode™. Only you can sign the receipt, thus ensuring a safe online shopping experience! For more information on MasterCard SecureCode please contact ICU.
DEBIT CARD SECURITY
Due to the increase in data breaches, as a precaution, Indianhead Credit Union has implemented PIN-ONLY debit card transactions as of August 22, 2016. This means:
You will be required to enter your PIN for every POS (point of sale) transaction
You may need to inform the merchant that your card is allowed debit-only transactions
If you do not know your PIN, you may

Stop in any office to change your PIN to one you can easily remember
Call any office to have a new PIN mailed to you (allow 7 – 10 days to receive)

You will still be required to inform us when you're traveling or your debit card may not work (especially at hotels)
To Report Your Debit or ATM Card Lost or Stolen

Indianhead Credit Union Spooner Office: 1-800-645-9391
Indianhead Credit Union Grantsburg Office: 1-866-836-4533
Indianhead Credit Union Superior Office: 1-844-679-1049
24 Hour Help: 1-800-383-8000

You may also call our Spooner office at 1-715-635-8273 during ICU's normal office hours, fax us at 1-715-635-6913 or write to us at PO Box 100 Spooner, WI 54801 to report the unauthorized use of the card.
To reset a Debit card PIN, contact a representative at Indianhead Credit Union during normal business hours.